I'm always looking for quick fixes, especially necklines.  Things do go wrong in the sewing process.  As many will say, "it's not hard to pick the wrong fabric for the pattern".  It's especially frustrating when you pick the recommended fabric but your finished garment doesn't look much like the pattern envelope.
I had a chance to wear New Look 6470 and although it felt comfortable as a whole, the neckline bugged me. It kept wanting to pooch out in the urin@l shape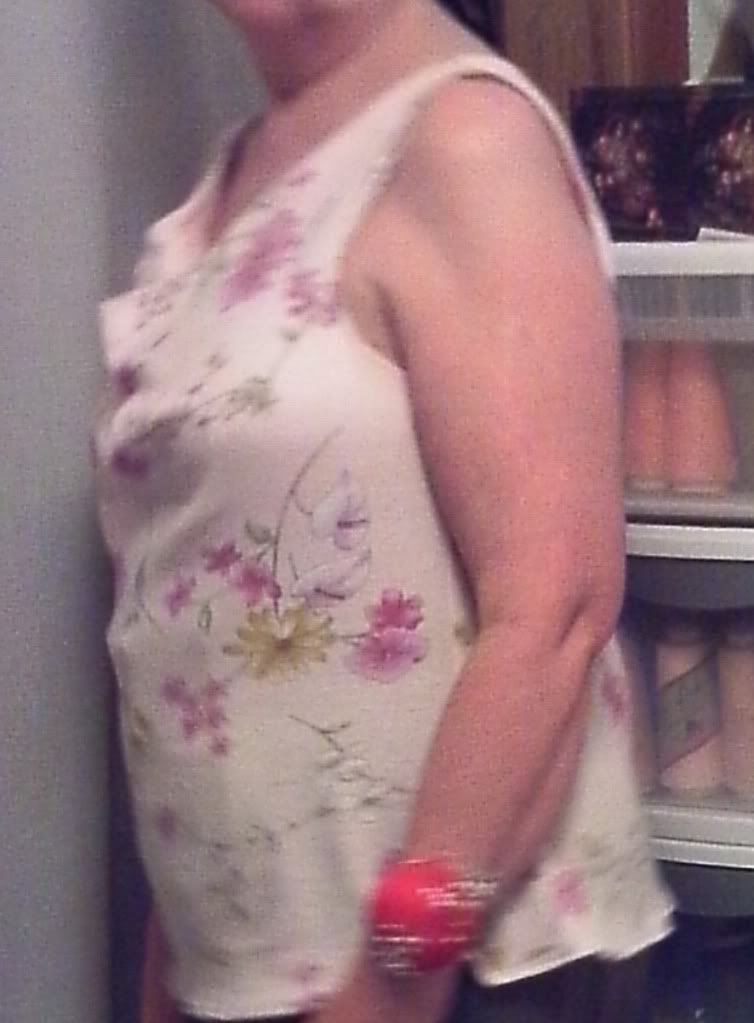 and when it would lie flat, the facing was clearly visible.
Round elastic to the rescue!  I use this frequently with gaping necklines. It does impart just a slight peasant-blouse look to the finished garment which is not unattractive but usually not what I had initially envisioned. Still it's a good fix and I thought to use it here, except that normally I would insert the elastic completely around the neckline and pull it up tight enough to snug against my body.  I wasn't sure this would be the final version so, I tied a length into 2 safety pins, one at each end. I pined one to the shoulder seam;
wove the other pin through the facing (I had blind stitched the center front creating a casing) and then pined to the other shoulder seam.
I think I'm going to keep it this way.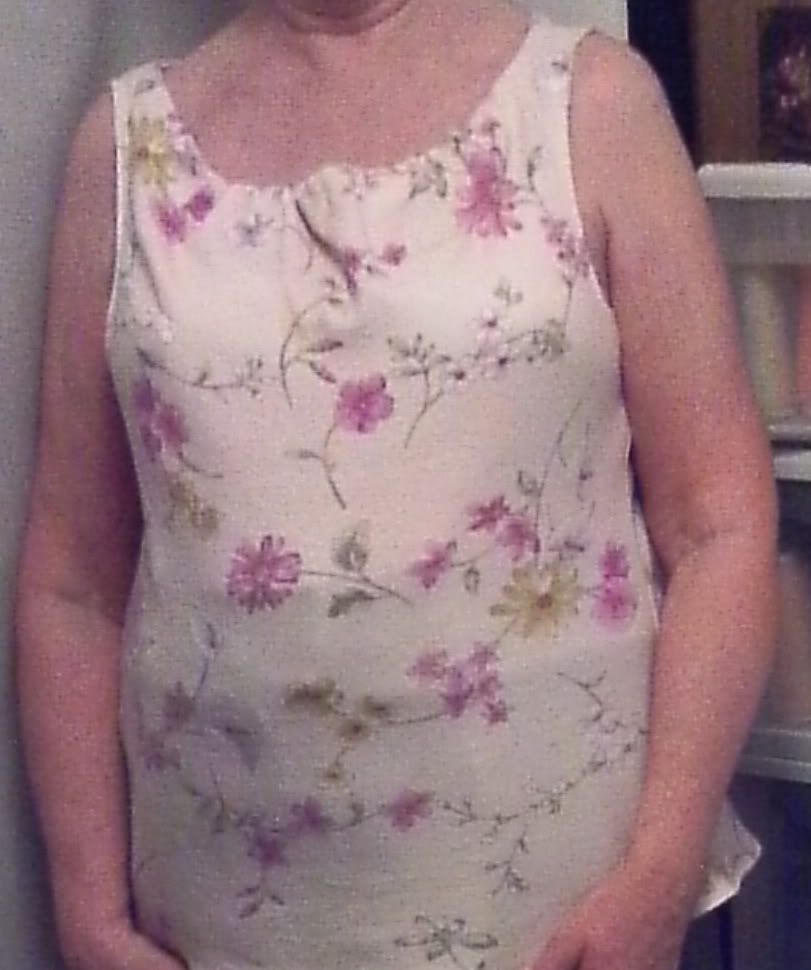 The surprising thing, to me, is that this looks like a completely different version for this pattern.  I do like it when I can use a pattern several times.